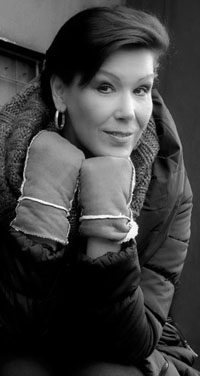 Martina Finkel gründete 1998 die Agentur Models and More. Der Erfolg ließ nicht lange auf sich warten: Innerhalb weniger Jahre wurde Models and More zur erfolgreichsten Modenschauagentur in Heilbronn und Umgebung. Mittlerweile zählt sie zu den bekanntesten Modenschauagenturen Deutschlands.
Die gebürtige Heilbronnerin arbeitet seit Ihrem 18. Lebensjahr als Model und hat bis heute den Spaß an der Showbranche nicht verloren – und das spürt man. Martina arbeitet mit einer unvergleichlichen Leidenschaft an jeder Show. Diese Leidenschaft sieht man nicht nur in den ausgefallenen Choreografien, sondern auch daran, wie sie mit ihren Kunden umgeht: "Für mich ist es selbstverständlich, jeden Kunden persönlich kennen zu lernen, um mit ihm ein Konzept auszuarbeiten. Mein Ziel ist es, meine Auftraggeber nicht nur zufrieden zu stellen, sondern zu begeistern. Das gelingt mir nur, wenn ich weiß, wie sie ticken und welche Bilder sie im Kopf haben", sagt Martina Finkel.
Unterstützt wird Martina nicht nur von ihrem Ehemann und den zwei gemeinsamen Kindern, sondern auch von ihrem gesamten Team. Denn Martina achtet bei der Auswahl ihrer Models nicht nur auf Äußerlichkeiten, sondern auch auf Authentizität und Zuverlässigkeit. "ich kann mich auf jeden einzelnen in meinem Team verlassen. Es ist eine unglaubliche Entlastung zu wissen, dass man mit Menschen zusammenarbeitet, die einem den Rücken stärken, wenn es mal schwierig wird!".